Solano One Bay Area Grant (OBAG) Cycle 3 County and Local Program
The One Bay Area Grant, now in its third iteration, guides how the Metropolitan Transportation Commission (MTC) distributes federal transportation funding from the Federal Highway Administration to projects and programs that improve safety, spur economic development and help the Bay Area meet climate change and air quality improvement goals.
The third round of One Bay Area Grant funding (OBAG 3) went before MTC for adoption in January 2022 and includes more than $750 million in federal funding for projects from 2023 to 2026.
The OBAG 3 program is divided into a Regional Program, managed by MTC, and a County & Local Program, managed by MTC in partnership with the nine Bay Area County Transportation Agencies (CTAs).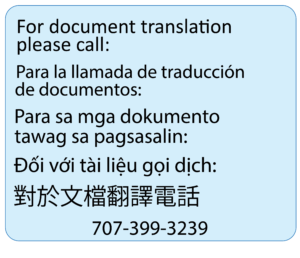 For the Fiscal Year 2022-23 through 2025-26, there is $15.11 million available for the OBAG 3 Call for Projects and Programs. Every four to five years, the STA works with the Metropolitan Transportation Commission to program federal OBAG funds to fund eligible local transportation projects and programs.
The OBAG 3 Call for Projects opened at the May 11th STA Board meeting and closes on June 30, 2022. After the deadline, STA staff will conduct a project review and selection process using the Board-approved Project and Program Screening and Ranking Criteria.
STA staff aims to bring the project nominations list of proposed projects to the TAC at their meeting in August 31, 2022, and for final adoption by the STA Board at their meeting on September 14, 2022. STA will then submit the list of Solano OBAG 3 project nominations to the MTC, which are due in September 2022. The MTC is expected to select projects and programs for funding in January 2023.
The seven Solano cities, the unincorporated County, SolTrans, and the STA are eligible project sponsors for OBAG 3.
The Call for Projects deadline is June 30, 2022 by 5:00 PM.
Program Guidelines
Application Resources
Relevant Plans
Other Resources