The STA plans, funds, and delivers active transportation infrastructure in Solano County to help people of all ages and abilities feel comfortable walking and bicycling. This page provides resources to promote walking and bicycling as an everyday means of transportation and recreation for Solano residents.
XPLORE SOLANO: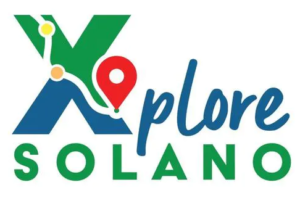 The STA is excited to partner on Xplore Solano, a new community mobile application to find trails, parks, and open spaces in Solano County.
In partnership with the County Office of Education, cities of Fairfield and Vacaville, the Greater Vallejo Recreation District (GVRD), Solano County Parks, and Solano Land Trust, Xplore Solano was developed through the Outerspatial mobile app, which allows digital access to trails, parks, recreation areas, events and destinations across the County.
Download the Outerspatial app and get outside today!
How to get started with Outerspatial:
Visit the Xplore Solano website at Xplore Solano App
To download the Outerspatial Mobile App, search for Outerspatial from the app store and download. Once you log into the app, join the "Xplore Solano" community.
Bike Rides and Hikes/Walks Brochures:
Need more recommendations on bike rides, hikes, or walks in Solano County? Below are links to curated lists of recommendations from the STA and our partners:
2020 STA Active Transportation Plan
The 2020 STA Active Transportation Plan (ATP) summarizes existing conditions for people walking and bicycling in Solano and provides a recommended network and specific projects which STA and Solano jurisdictions can use to better support active mobility across the county. The Solano ATP is used as the basis from which future bike and pedestrian projects are selected and prioritized by STA for grant funding sources, such as Transportation Development Act (TDA) Article 3.
In May 2022, the STA amended the original ATP plan to include 39 new projects submitted by each individual jurisdiction. The ATP amendment also adds the countywide SR2S projects list to the ATP projects list, establishing consistency between both documents.
The ATP reports can be found here:
STA Bicycle Advisory Committee (BAC) and Pedestrian Advisory Committee (PAC):
The Bicycle Advisory Committee (BAC) and Pedestrian Advisory Committee (PAC) advise the STA on the development of bicycle and pedestrian facilities as an active mode of transportation in Solano County. Committee members also help the STA develop countywide transportation plans and projects and provide funding recommendations for active transportation projects.
The BAC meets on the first Thursday of every odd month and the PAC meets on the first Thursday of every even month from 6:00pm-7:30pm. Meetings are conducted in-person and via Zoom and are open to the public. If you are interested in attending a BAC or PAC meeting, please visit the STA's meetings page for details on the BAC and PAC's upcoming meetings.
Interested in joining our active transportation advisory committees? We currently have vacancies for the following positions:
Bicycle Advisory Committee (BAC)
City of Fairfield
City of Suisun
Pedestrian Advisory Committee (PAC)
City of Vacaville
Member-at-Large
Member-at-Large (Solano Community College)
For more information on the BAC Open Positions, click here, and click here for more information on the PAC Open Positions.
If you are interested in applying for an open position, please contact Kathrina Gregana, Assistant Planner (kgregana@sta.ca.gov).
Bike and Pedestrian Safety Resources: