Suisun Microtransit is a new service from the City of Suisun City which offers door-to-door transit service within Suisun City limits and select destinations in Fairfield as shown on the maps below. Suisun Microtransit offers service Monday through Friday, from 7:00 AM until 7:00 PM, excluding holidays.
FARES:
General Fare: $2.00
Discounted Fares:

Older Adults (Age 62 and over): $1.00
People with Disabilities: $1.00
Youth (Age 17 and under): $1.00

Monthly Passes:

General Fare: $90.00
Discounted Fare: $45.00
HOW TO RIDE:
To make a reservation on Suisun Microtransit, please call the Suisun Microtransit center at (707) 673-2129.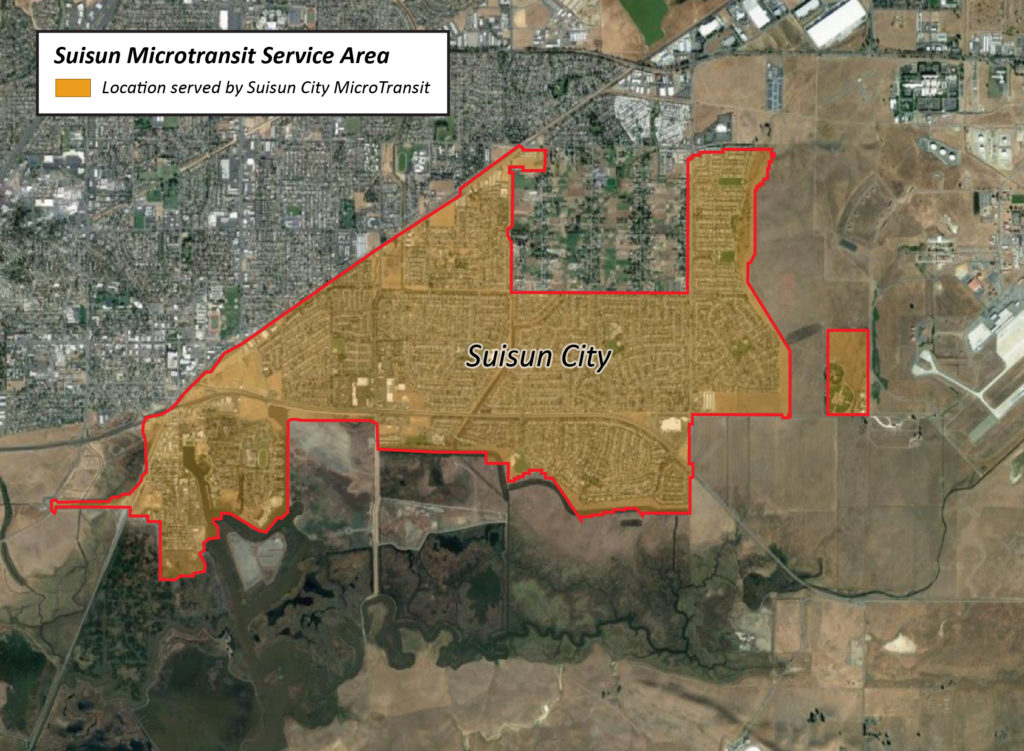 In addition to servicing all of Suisun City, nine (9) locations within Fairfield, CA are accessible through the Suisun Microtransit service:
Fairfield Transportation Center (FTC)
David Grant Medical Facility (Travis Air Force Base)
Solano County Government Center
Sutter Medical Campus
NorthBay Medical Center
Kaiser Medical Offices
Ole Health Clinic
DaVita Dialysis Center
Health and Human Social Services Center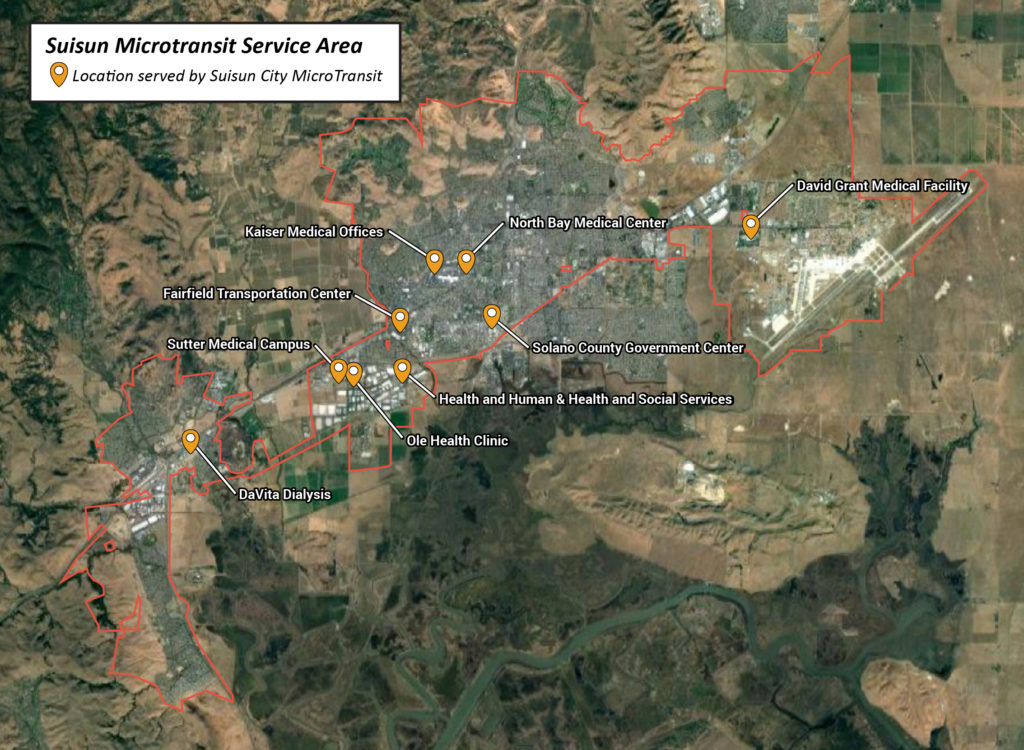 Additionally, the Suisun Microtransit offers a fixed route service, and the schedule can be found below:
We want to thank you for joining us and we hope that you will Get On and Go.
Your comments are important to us. The City of Suisun City and the Solano Transportation Authority want to ensure that you have an enjoyable experience riding our vehicles. Should you have any questions, comments, suggestions, concerns, or complaints regarding Suisun Microtransit services please contact:
The Suisun Microtransit Call Center at 707-673-2129.  
Suisun Microtransit is a service of the City of Suisun City and transit operations are provided by Transportation Concepts of Irvine, California.