RIDE SOLANO EXPRESS!
Solano Express is managed by the Solano Transportation Authority and provides express intercity bus service throughout Solano County.  Routes are operated by Solano County Transit (SolTrans).
IT'S EASY—CONVENIENCE, COST AND COMFORT.
Convenience: Solano Express offers high-frequency peak service during morning and evening commute hours. Our routes serve BART, SF Bay Ferry, and Amtrak. Our buses use the HOV lanes to avoid congestion as much as possible.
Cost: Solano Express fares make it an affordable alternative to driving. You can pay your fare with Clipper for even easier access!
Comfort: Our buses are spacious and comfortable to ensure a relaxing ride. Take the stress out of your commute—  do some work, listen to music or just sit back and enjoy the ride.
Want to learn more? Call our Solano Mobility Call Center today at: 800-535-6883.

RIDER NOTICES
April 26, 2023 – Public Feedback Request on Service Realignment Proposals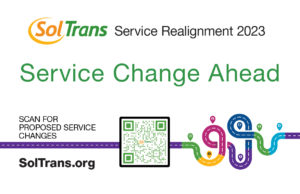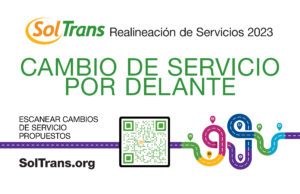 Click here for the full Press Release, please click HERE
Service Realignment Proposal:
To take the survey, please click HERE
Effective April 2, 2023
New "2 FOR 1" Transit Pass Incentives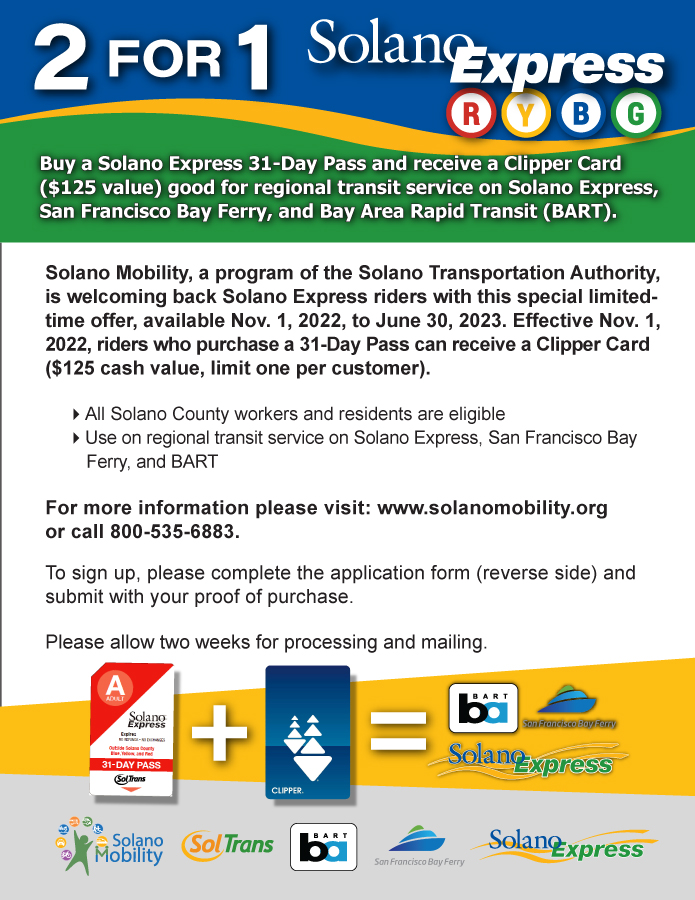 Solano Mobility, a program of the Solano Transportation Authority, is welcoming back Solano Express riders with this special, limited-time offer available Nov. 1, 2022, to June 30, 2023. Effective Nov. 1, 2022, riders who purchase a 31-Day Pass (Red, Blue, Green, or Yellow Line) can receive a Clipper Card ($125 cash value, limit one per customer).
—All Solano County workers and residents are eligible.
—Use Clipper Card on regional transit service on Solano Express, San Francisco Bay Ferry, and BART.
For more information or to apply for your Clipper Card, download and fill out the application here. Please email your completed application to solanomobility@sta.ca.gov with a copy of your receipt. Please contact the Solano Mobility Call Center at 800-535-6883 with any questions or for more information.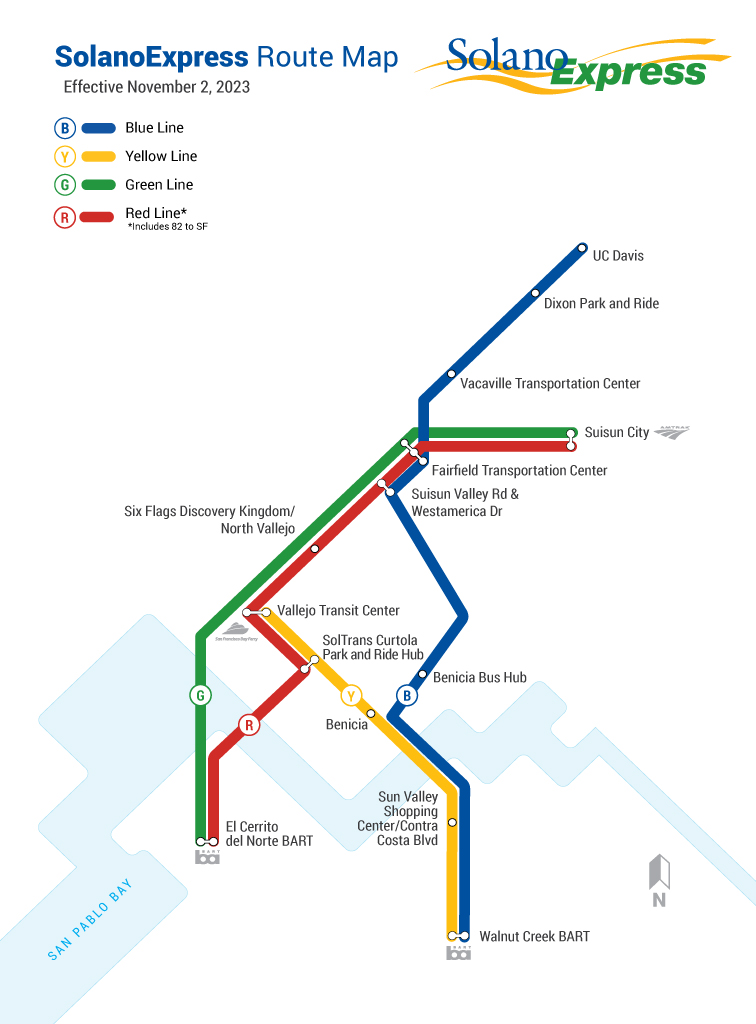 Walnut Creek Stop Details
If you have questions or need more information, please contact Brandon Thomson, STA Transit Mobility Coordinator, at bthomson@sta.ca.gov.